Ela's Journal
Ela's Journal
Color Trend :: Pastel Love
Tendencia de Color :: Amor Pastel
0 comments / Posted on by Ela Design Studio
The sweetest time of all the year has arrived! Valentine's Day is here. This season brings out in each of us the delicate & romantic side. Pastels describe it perfectly. Within our collection Bau Rhythm you can also find this shades. Highlight your femininity with this palette we have for you.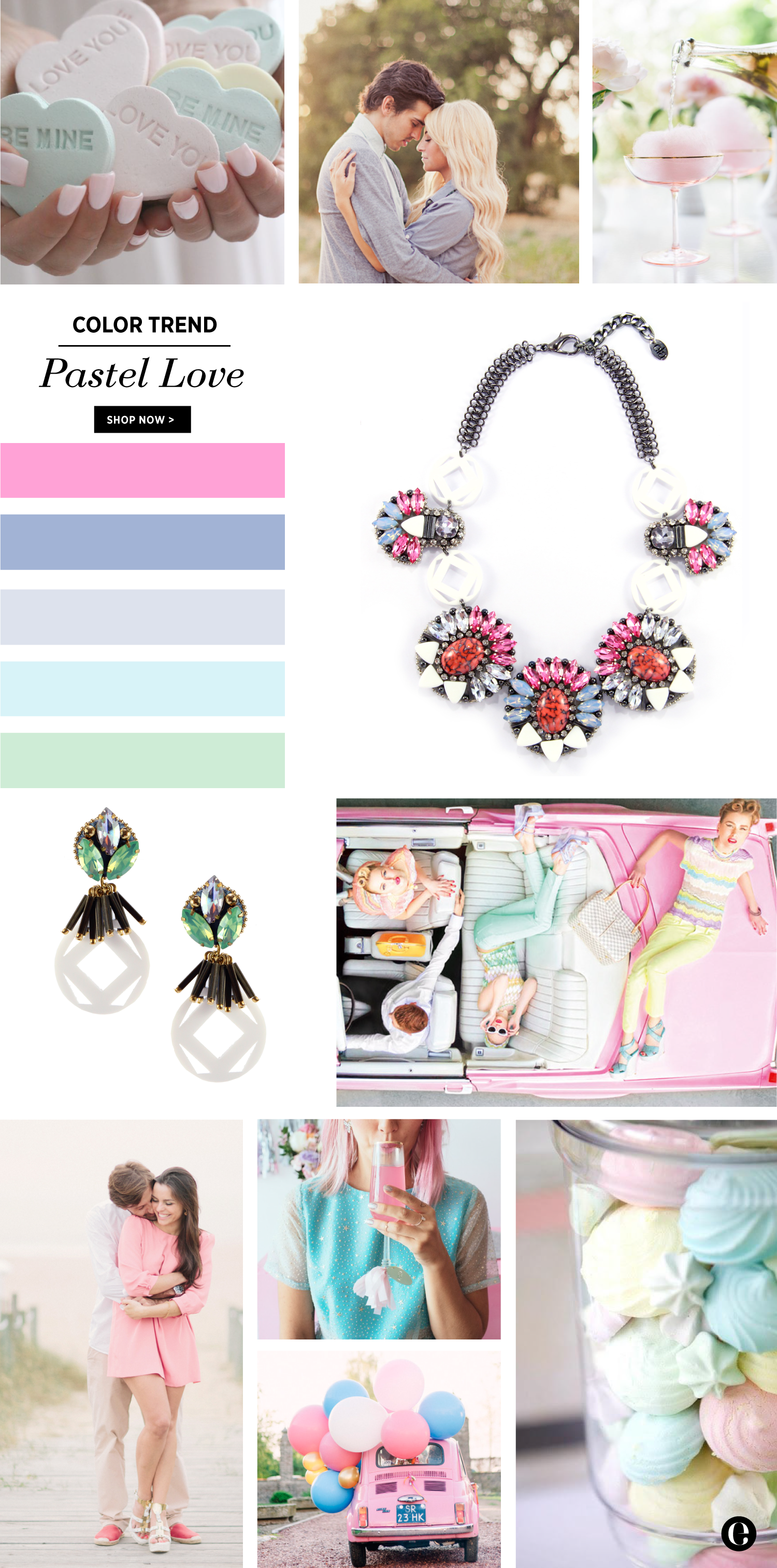 SHOP ITEMS > Desirée Necklace & Svenja Seafoam Earrings
Photos Vía Pinterest
¡Ya llegó la fecha más amorosa de todo el año! San Valentín está aquí. Esta temporada saca a relucir en cada uno de nosotros el lado delicado y romántico. Los tonos pasteles la describen a la perfección. Dentro de nuestra colección Bau Rhythm también puedes encontrar esta gama de colores. Resalta tu feminidad con esta paleta que tenemos para ti.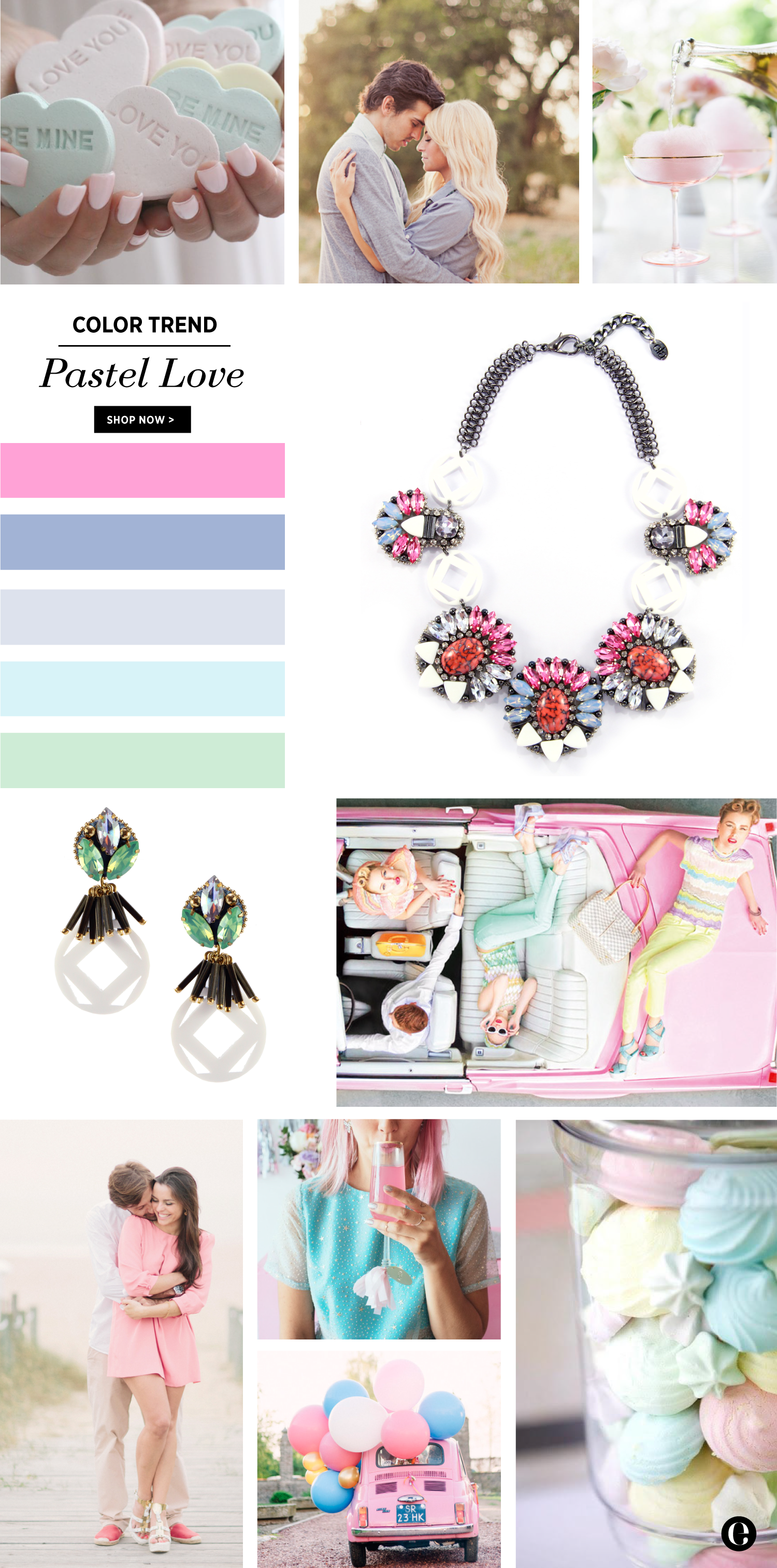 Fotos Vía Pinterest
0 comments