Ela's Journal
Ela's Journal
#NenaEla - Shaula Montás
#NenaEla - Shaula Montás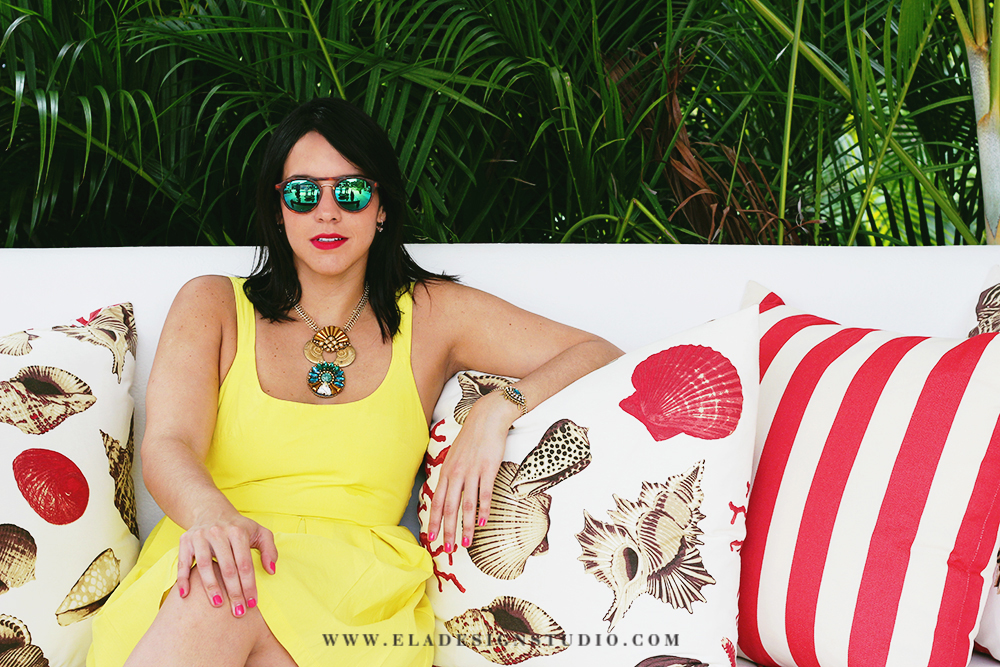 Summer is official here!! So this #NenaEla edition is the perfect for the season. Shaula Montás is the definition of "summer" on a tropical island. She loves the beach and the sun, that's why she decided to launched the beach accessories brand Pal'Mar, with the purpose of expanding local talents of the island combined with Dominican emerging designers. We had the opportunity to be part of her latest collection with #ElaforPalmar, but before that Shaula already owned some Ela's pieces.
One Sunday morning we went to Casa De Campo in La Romana, with the mission of going into her closet, learn more about her and spend some time under the Caribbean sun.
Shaula works at the Center for Export and Investment of the Dominican Republic, and has a degree in International Business with an associate degree in Sociology under her sleeve, studied between NYC and Buenos Aires. Furthermore she has a certification as a Project Manager ... she is real a #girlboss? Yes, we think so too!
She launched Pal'Mar three years ago as she is always looking to create new projects. Shaula is dreamy, restless and cheerful attitude. She defines her style as "very colourful" but it also depends on her mood. Shaula tell us what she likes about ELA is that it's edgy, elegant and modern. "I love that each collection there is an inspiration behind each piece and ELA always works with colours." -she confessed to us while we were drinking a few glasses of champagne at the edge of the pool.
Thanks to Shaula for let us share a little more about her. You can see more about  Pal'Mar on instagram and learn more about the #ElaForPalmar collection HERE. Until next edition!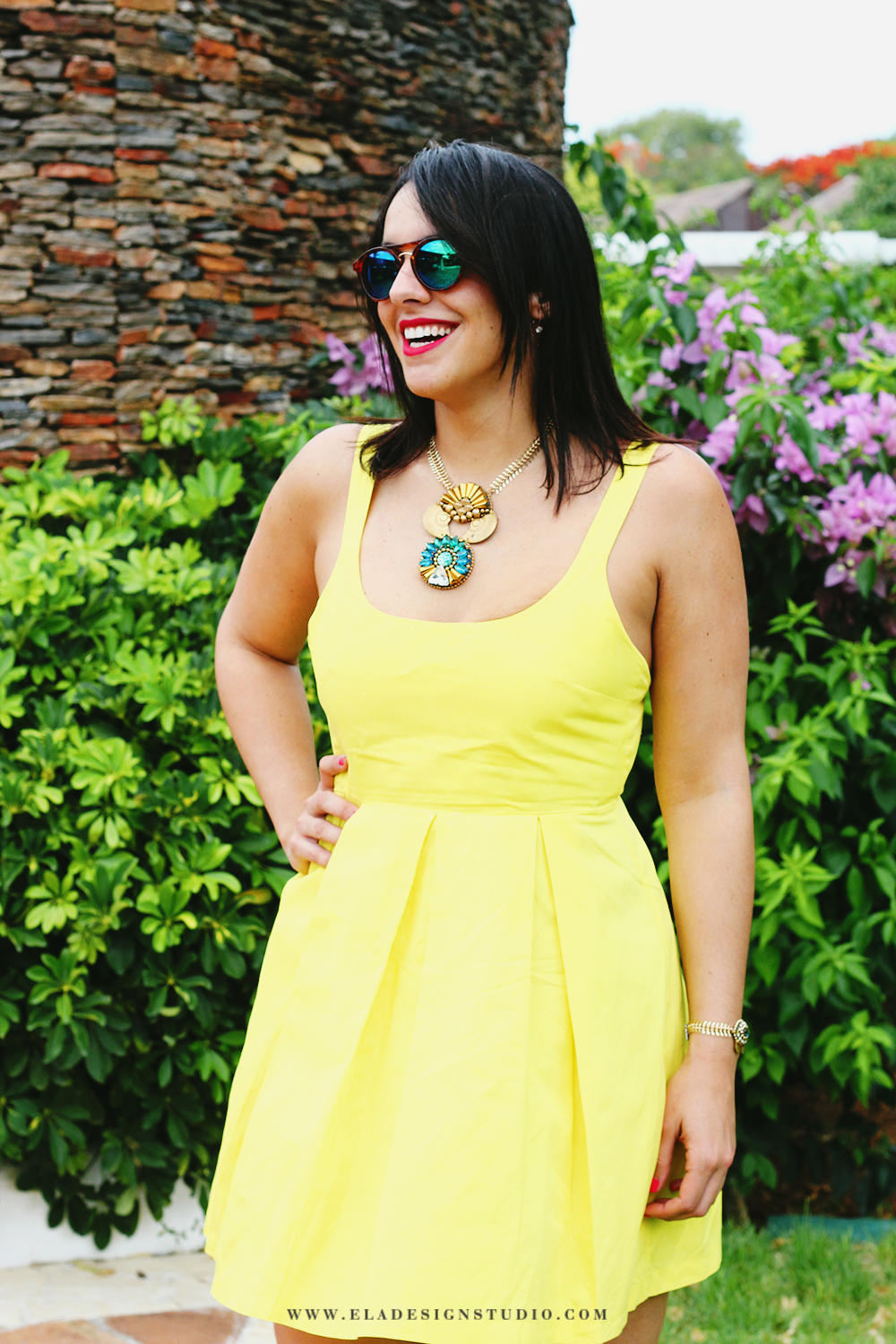 Shaula is wearing the Vionnet Blue necklace and Australis Gold bracelet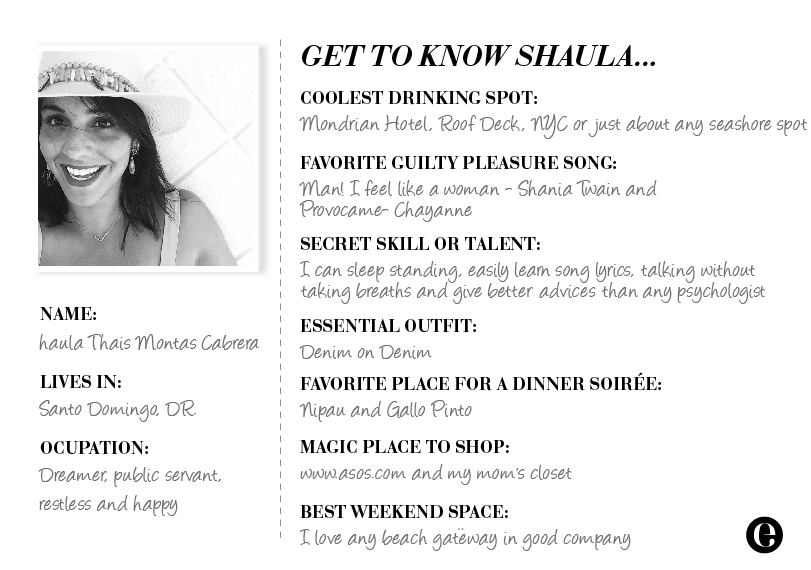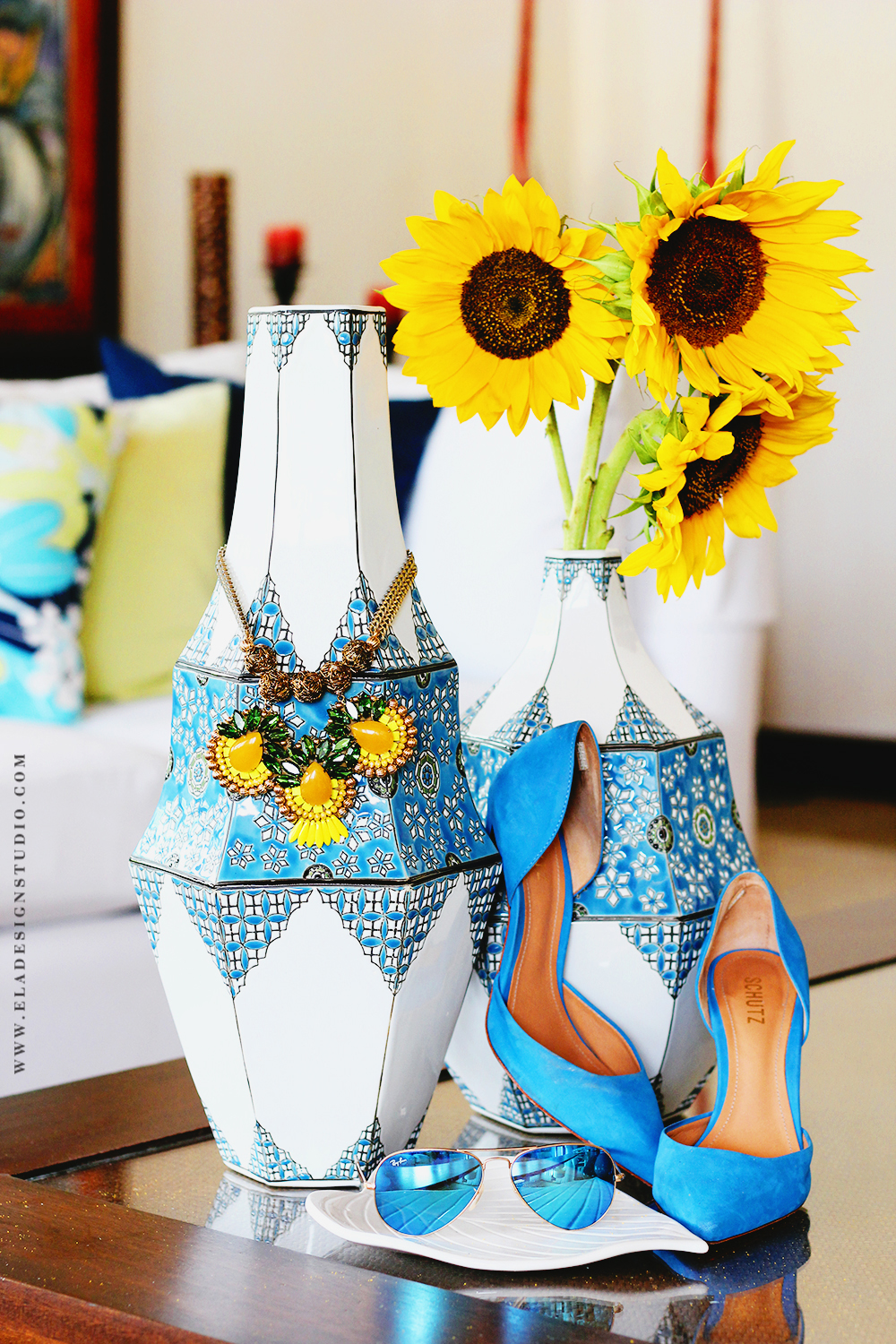 The sunflowers are her favorites flowers perfect match with our Aisha Pineapple Necklace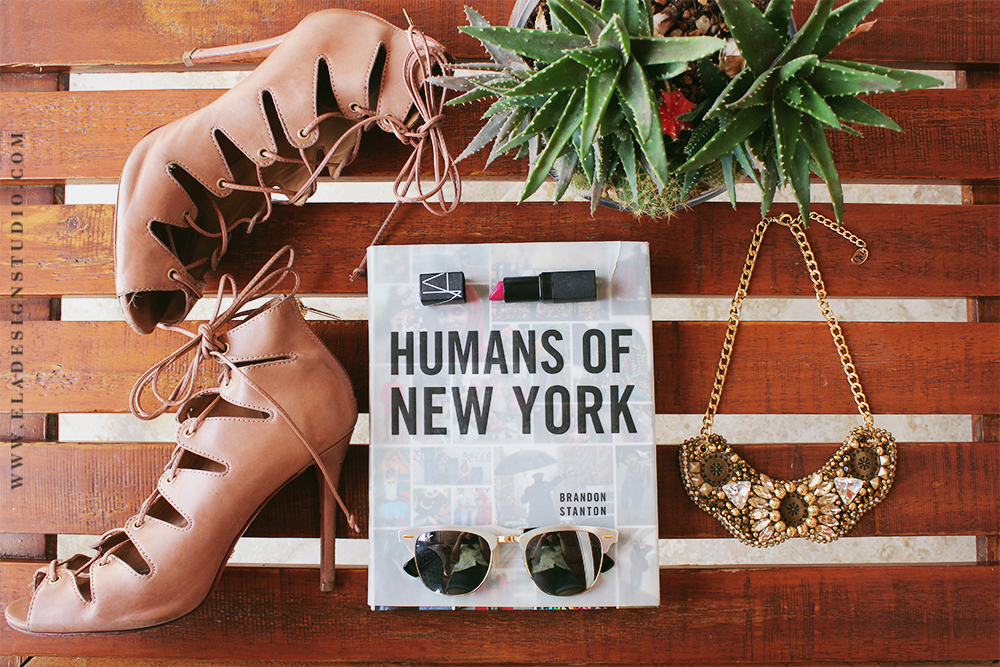 NYC essentials with the Minela Gold Necklace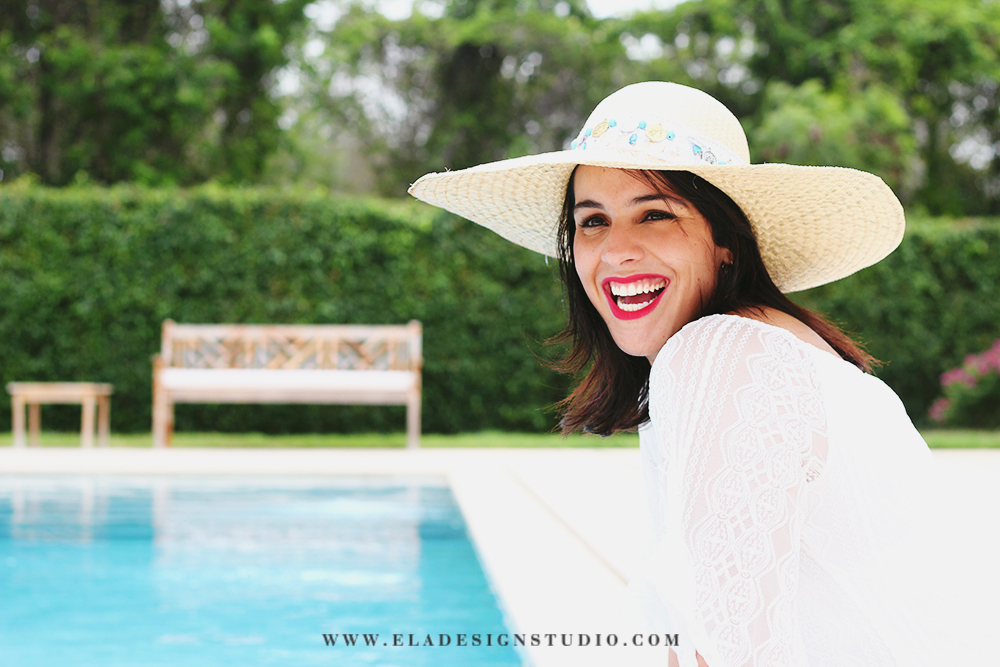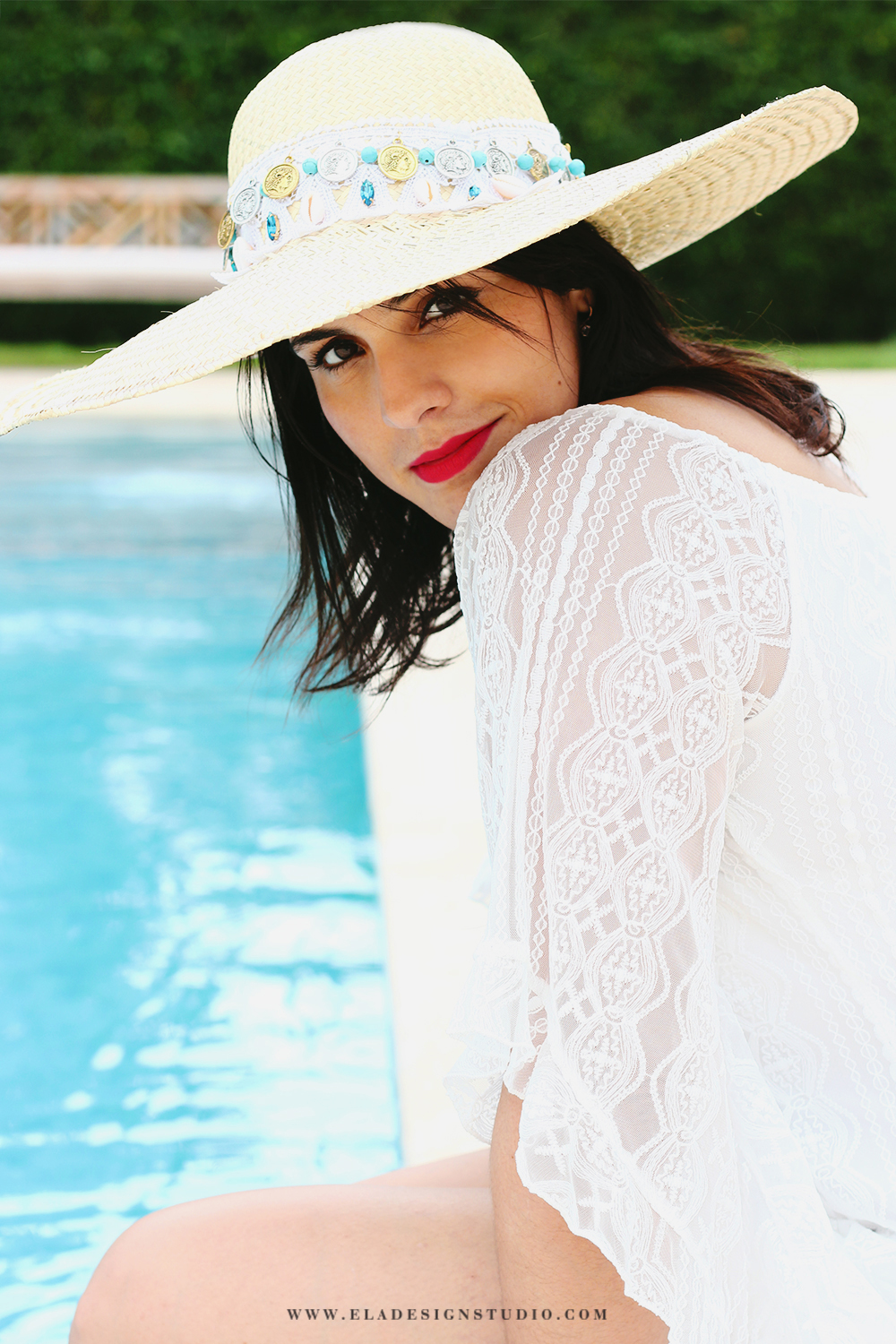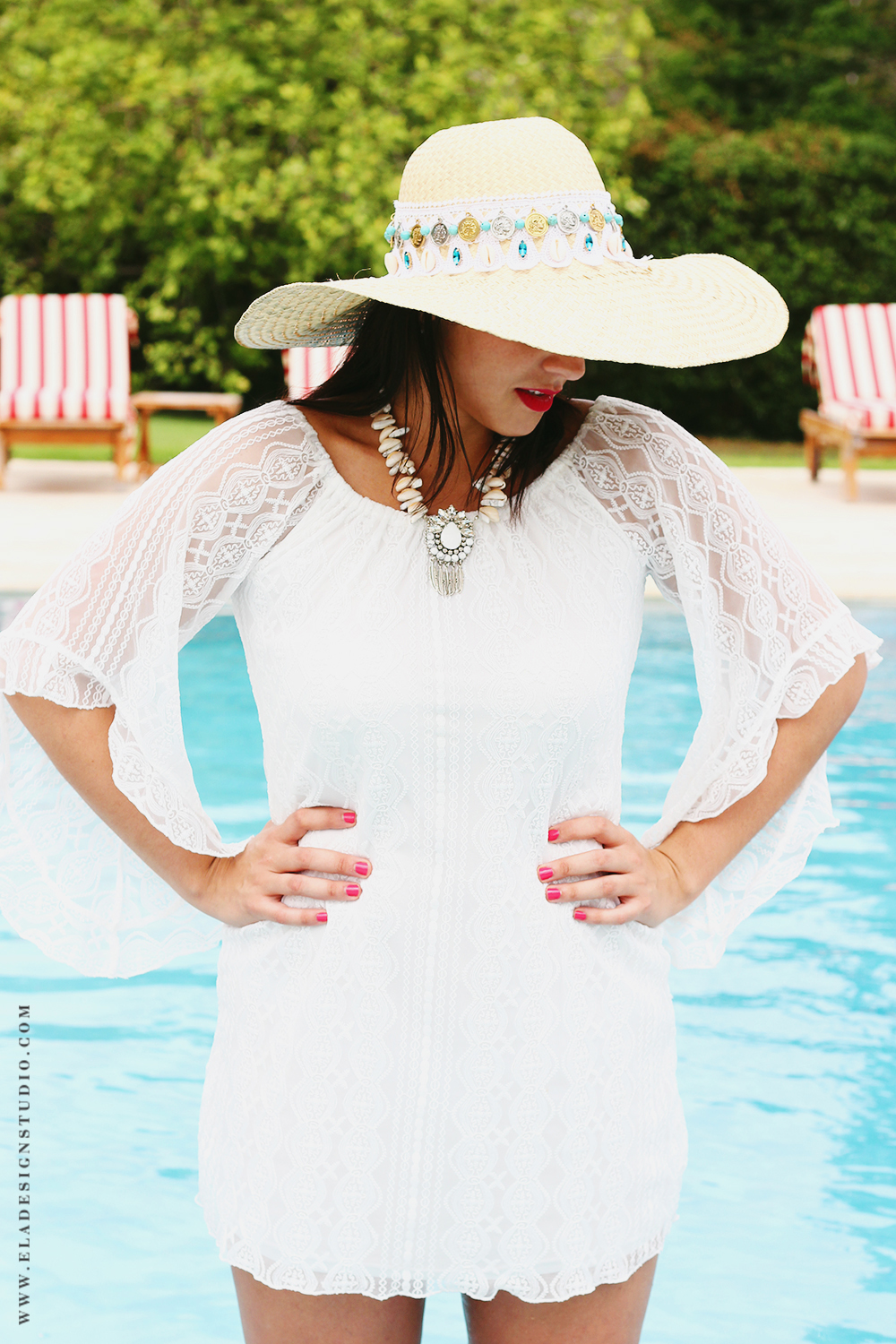 She wears our Doorinya Necklace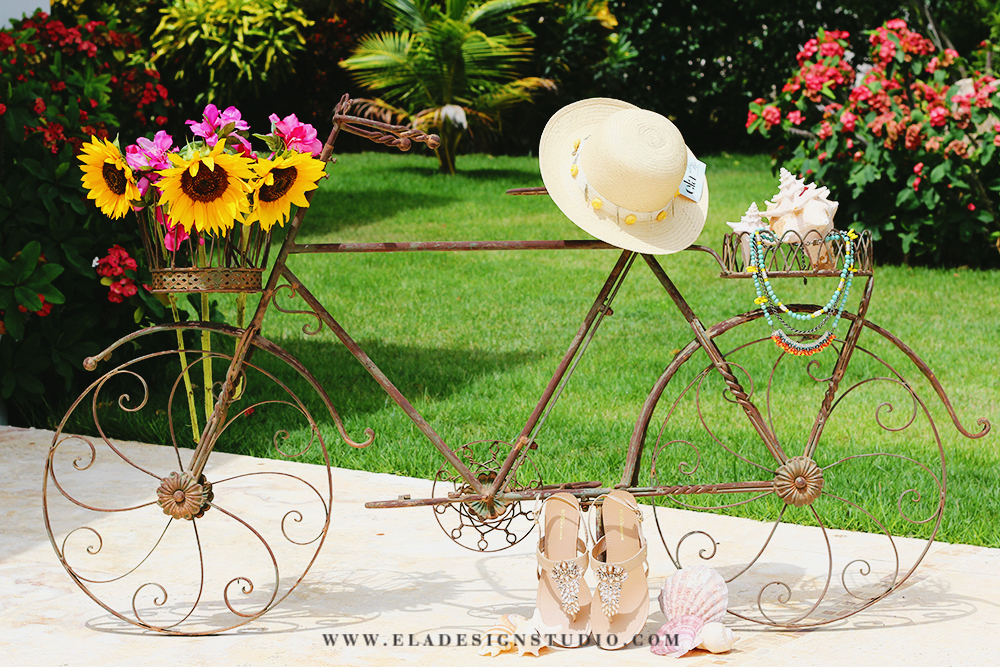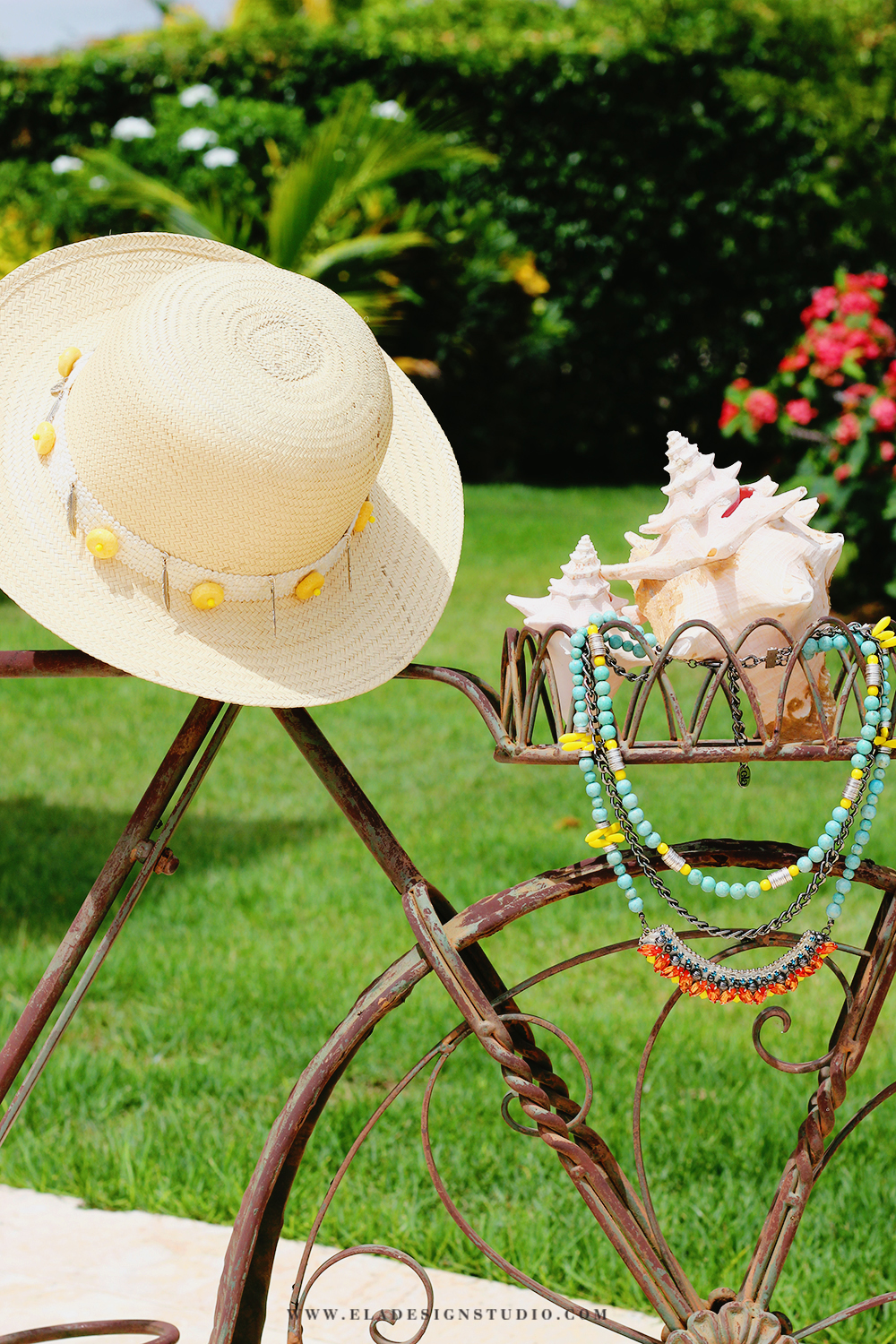 Summer must have featuring the Gaia Tropical Necklace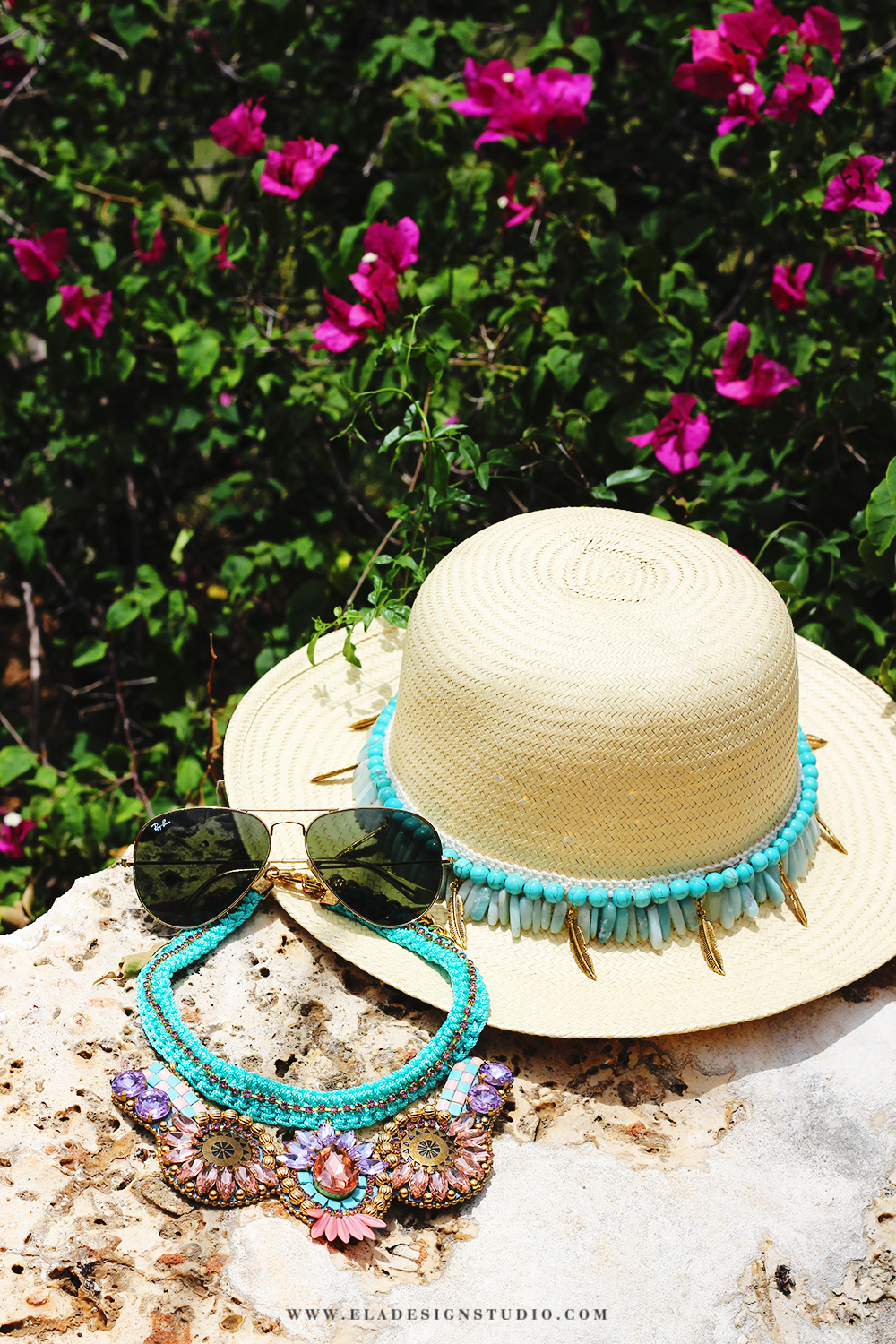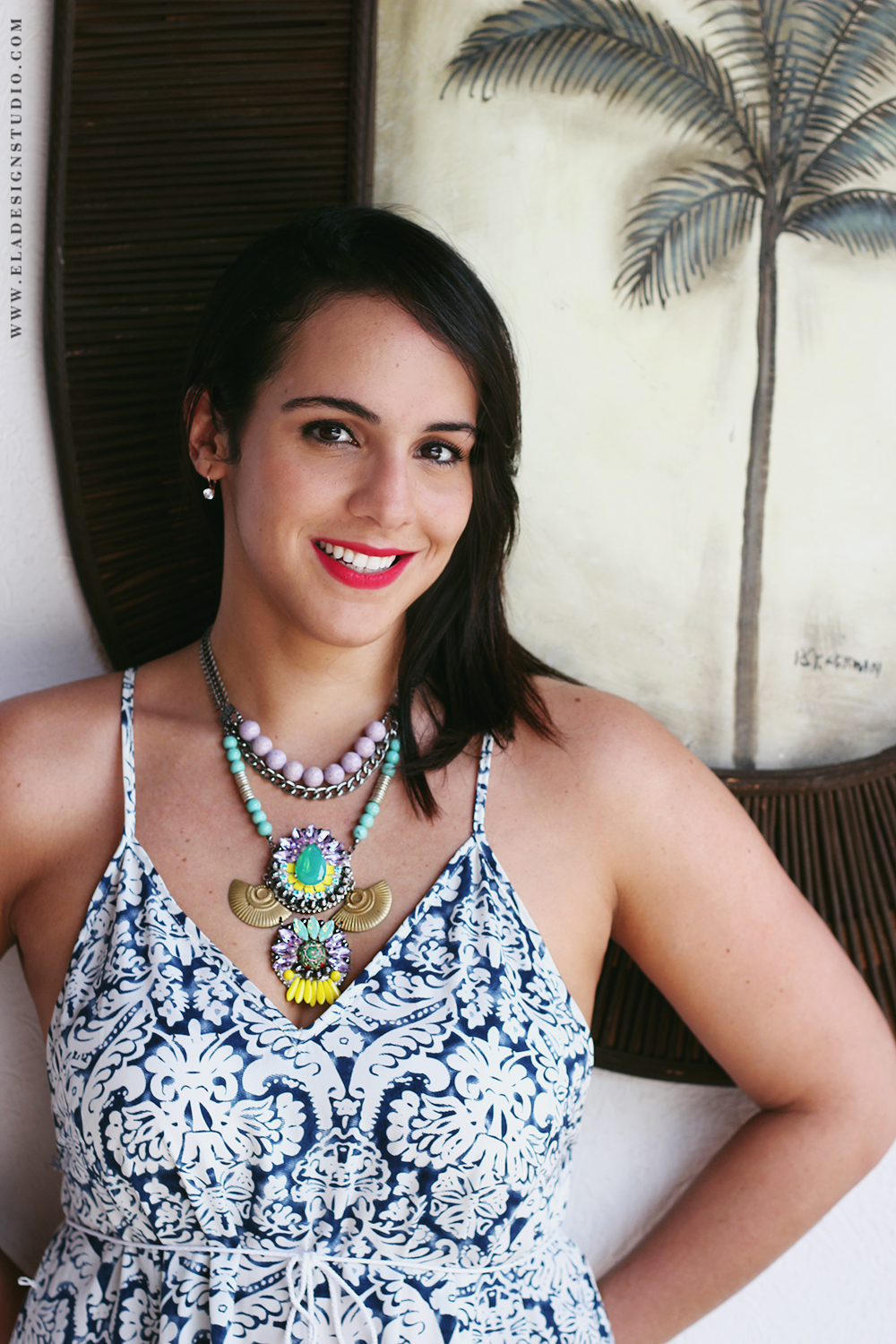 Shaula wears the Kenya Mint Necklace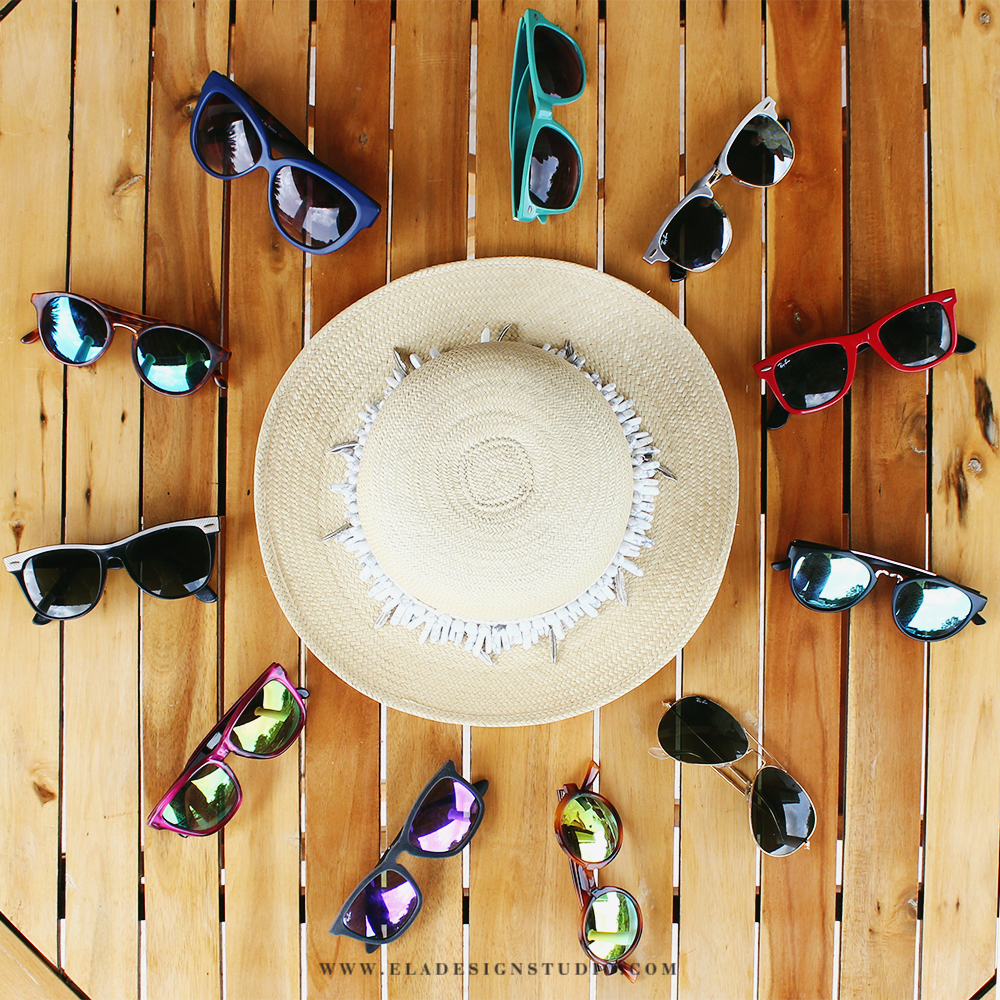 Shaula's Sunglasses Collection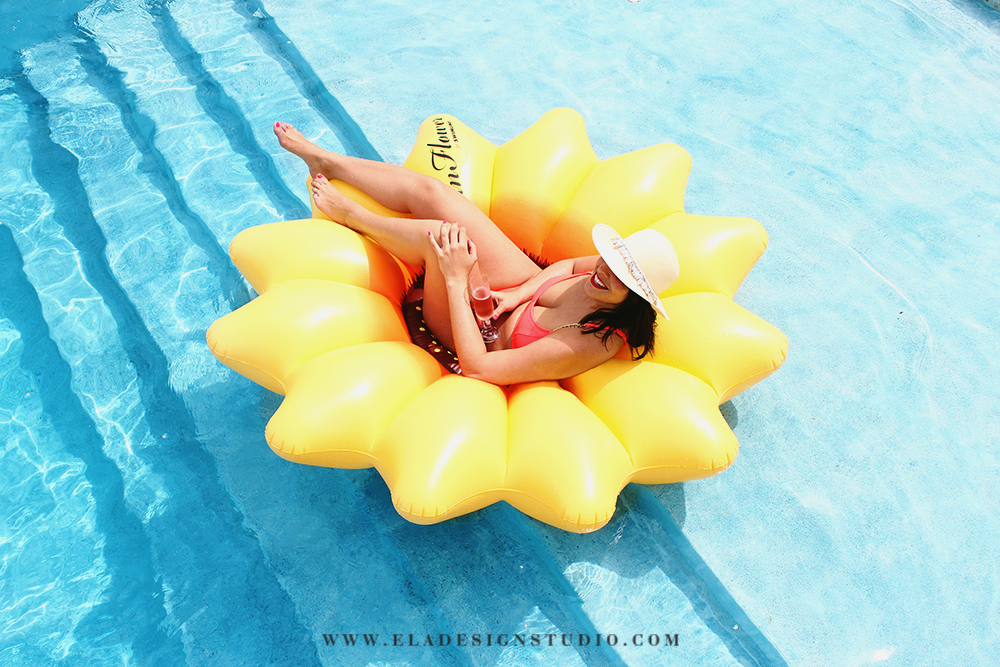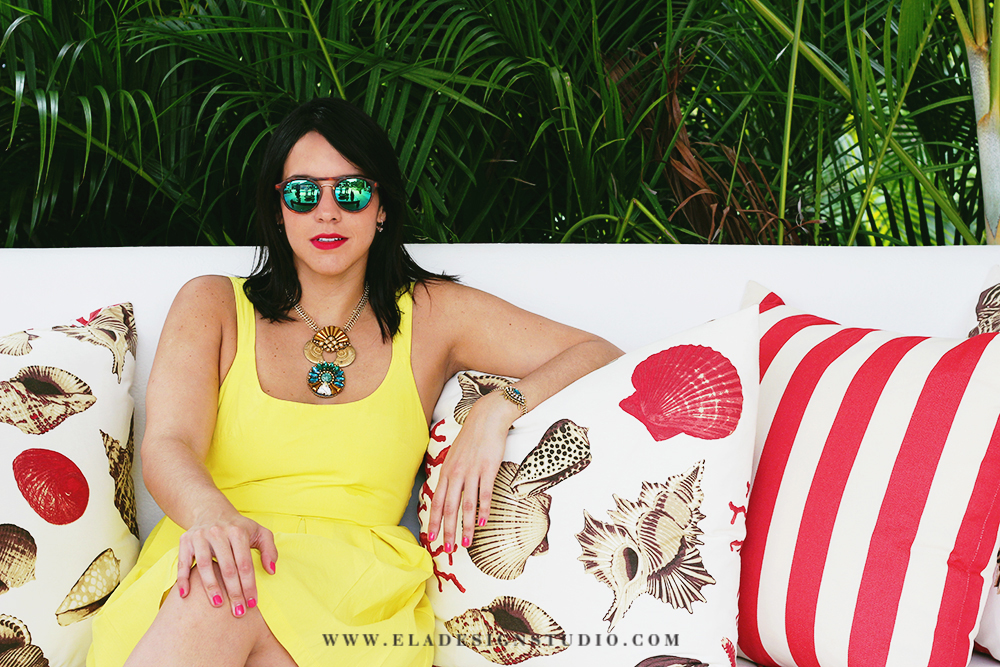 Oficialmente acaba de entrar el verano, por lo que nuestra #NenaEla de esta edición es la perfecta propuesta para esta temporada. Shaula Montás es la definición personificada de "verano" en una isla tropical. Amante de la playa y el sol, decidió fundar su marca de accesorios playeros Pal'Mar, con el propósito de expandir el talento local de artesanos de la isla combinado con diseñadores emergentes dominicanos. Nosotras tuvimos la oportunidad de ser parte de su última colección con #ElaforPalmar pero antes de esto Shaula ya tiene su propia colección de piezas de Ela. 
Un domingo en la mañana nos dirigimos a Casa en Campo, La Romana, con la misión de descubrir sus piezas, conocer mas sobre ella y compartir un rato entre chicas bajo el sol Caribeño. 
Shaula forma parte del equipo de promoción de inversión extranjera en el Centro de Exportación e Inversión de la República Dominicana, y cuenta con un titulo en Negocios Internacionales con un grado asociado en Sociología, estudiados entre NYC y Buenos Aires, bajo la manga. Ademas esta certificada como Project Manager… ¿una verdadera #girlboss? ¡Si, creemos que si!
Paralelamente lanzó Pal'Mar hace 3 años, con la necesidad personal de siempre emprender nuevos proyectos.  Shaula es soñadora, muy inquieta pero con un alma de felicidad que la transmite desde que dice: "¡Hola!". Con un estilo muy colorido que cambia según su humor - como ella mismo lo define- ha encontrado un amor por todas las piezas de ELA principalmente aquellas con tonos brillantes. Shaula nos cuenta que lo que mas le gusta de Ela es que es vanguardista, elegante y moderna. "Me encanta que cada colección representa una inspiración de las diseñadoras y amo que siempre trabajan con colores." -nos confesó mientras tomamos unas copitas de cava a la orilla de la piscina. 
Gracias Shaula por dejarnos compartir un poquito mas sobre ella. Puedes ver sobre Pal'Mar en su cuenta de instagram y conocer sobre el catalogo de #ElaForPalmar AQUI. ¡Hasta una próxima edición!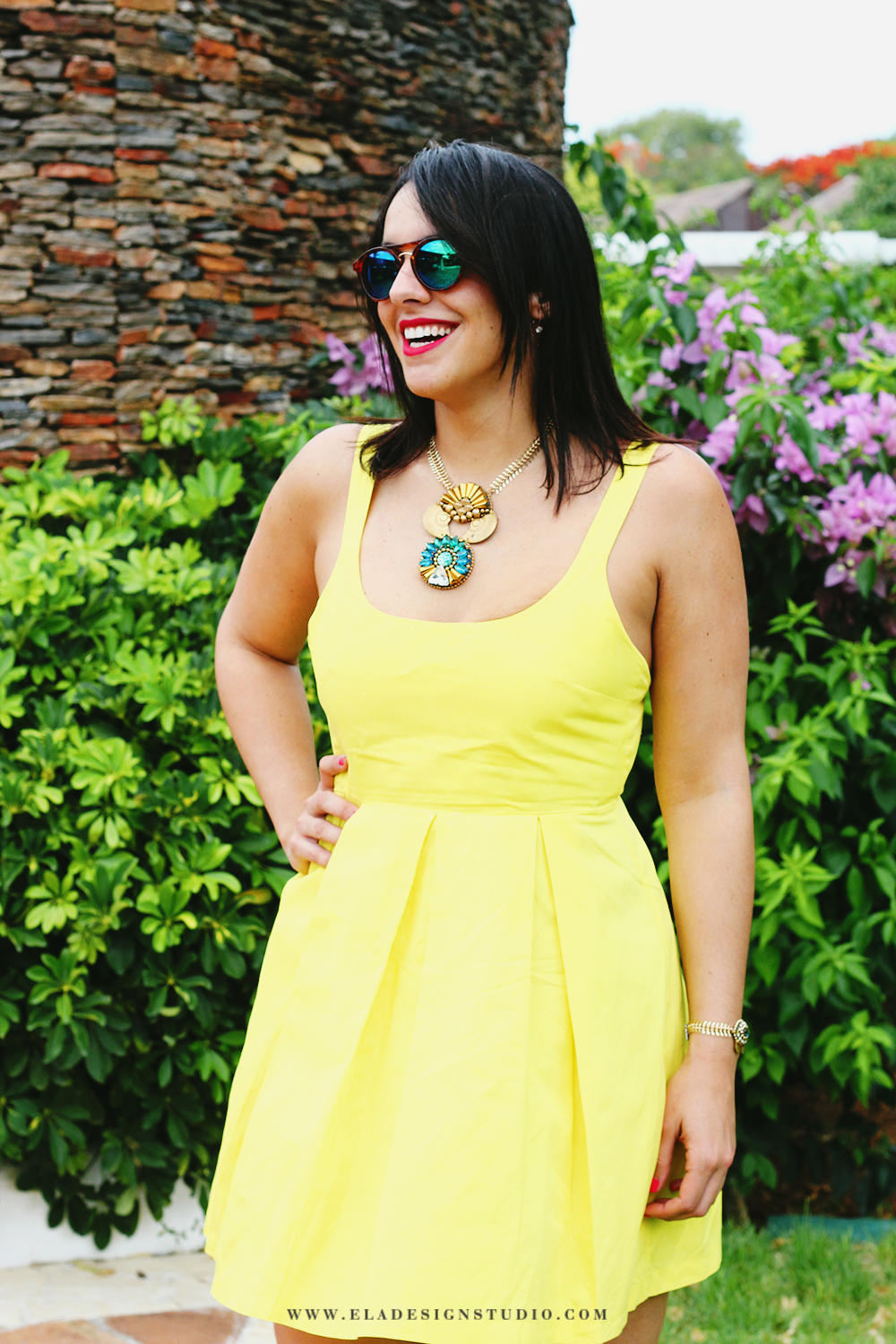 Shaula is wearing the Vionnet Blue necklace and Australis Gold bracelet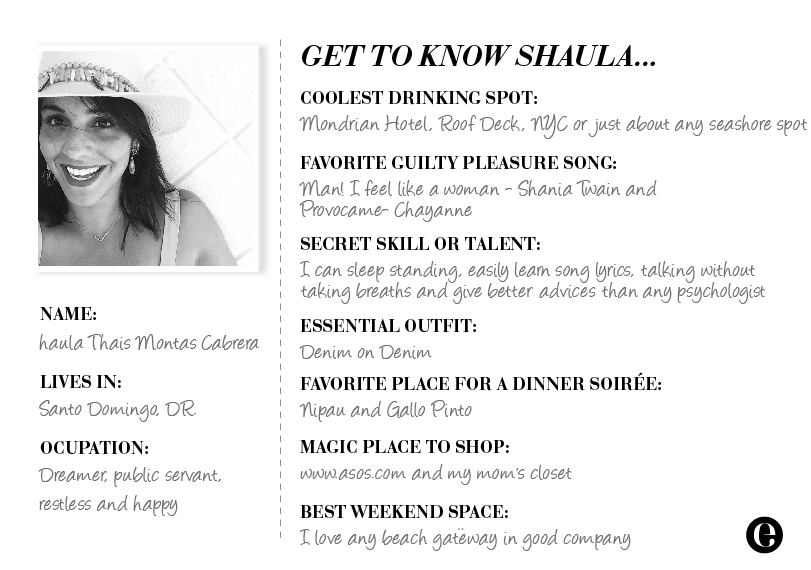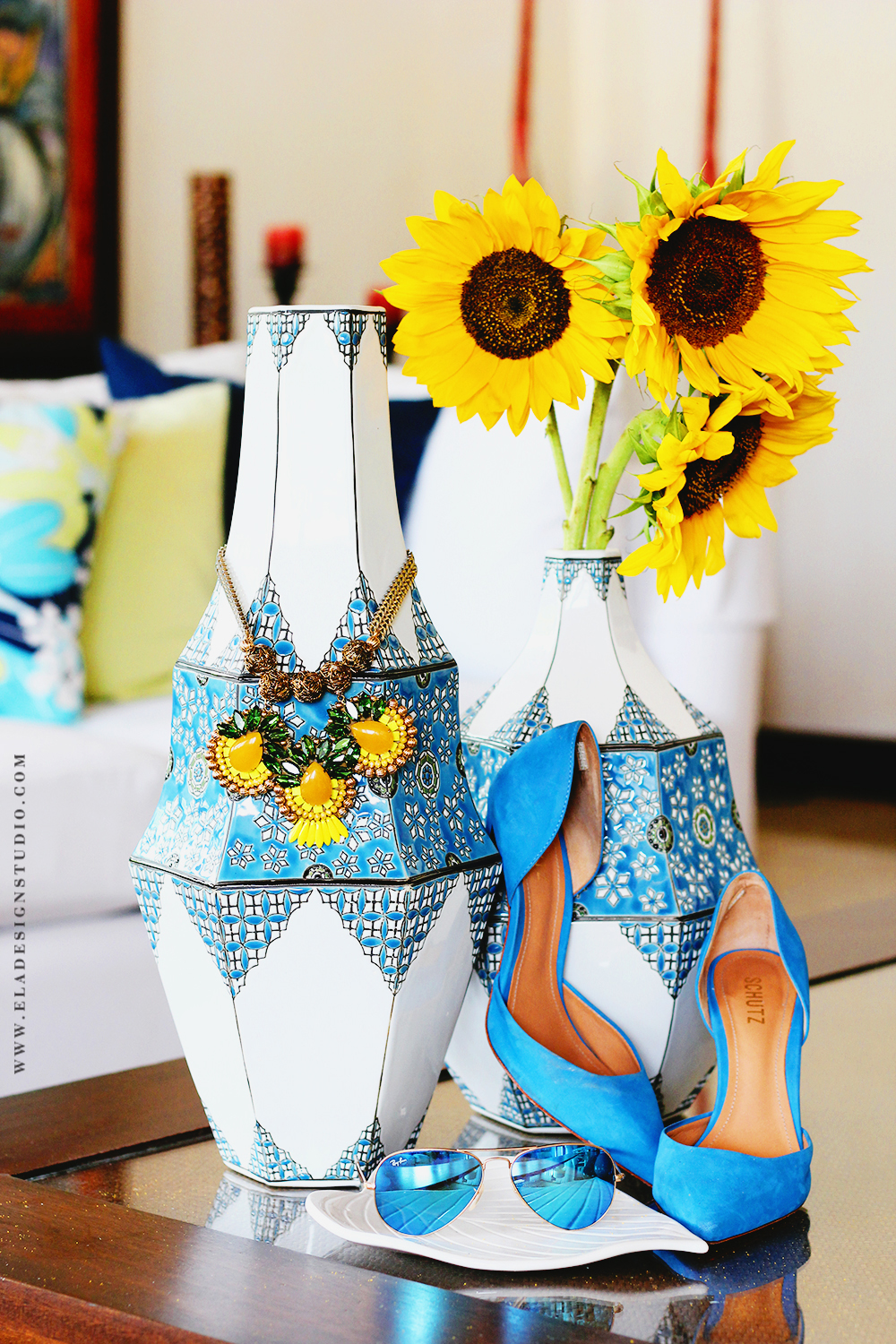 The sunflowers are her favorites flowers perfect match with our Aisha Pineapple Necklace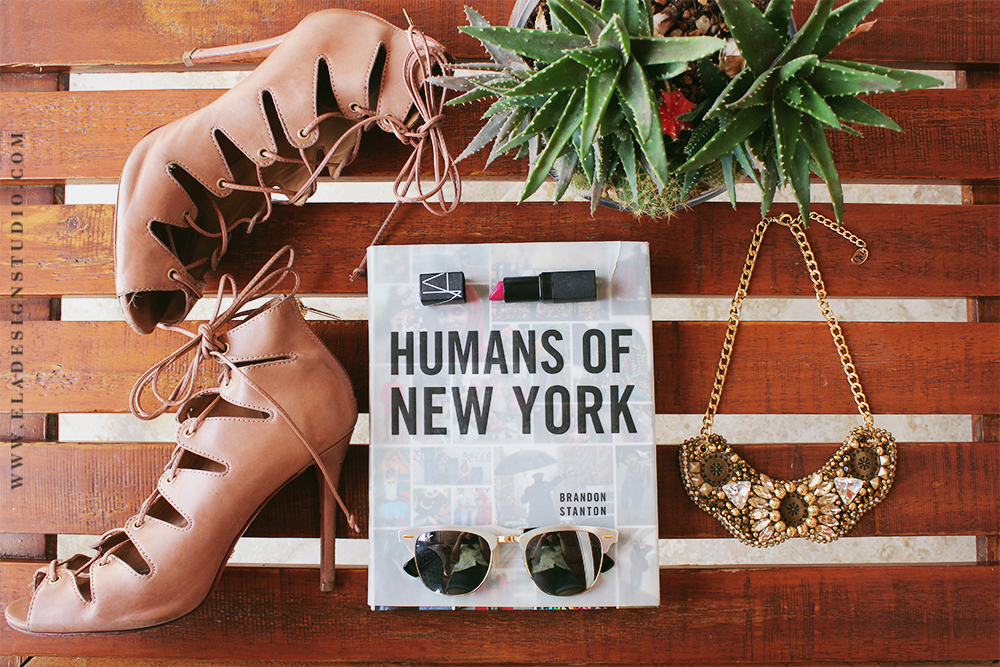 NYC essentials with the Minela Gold Necklace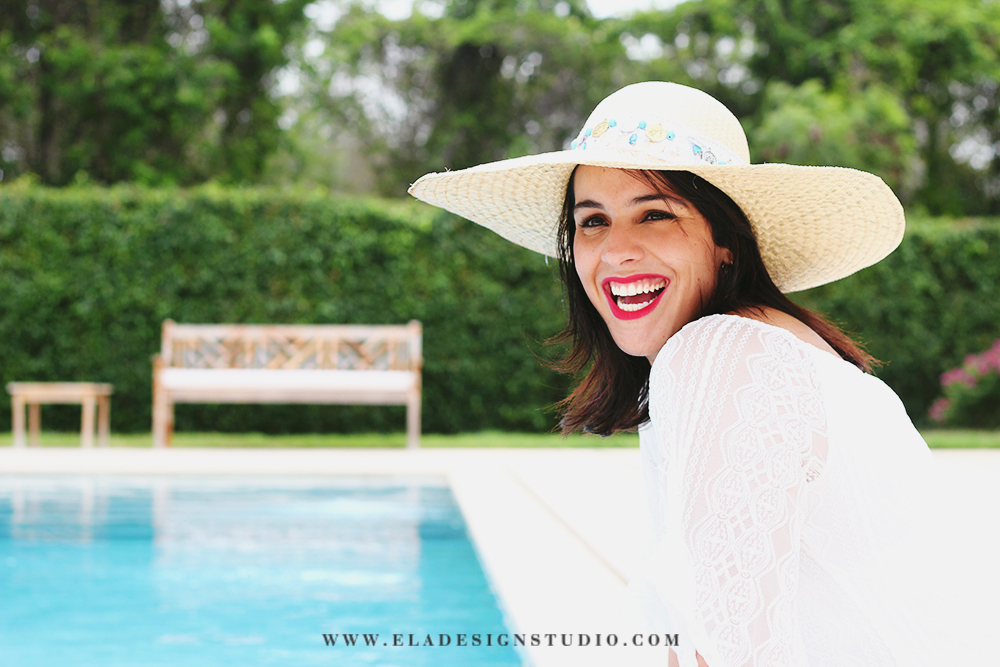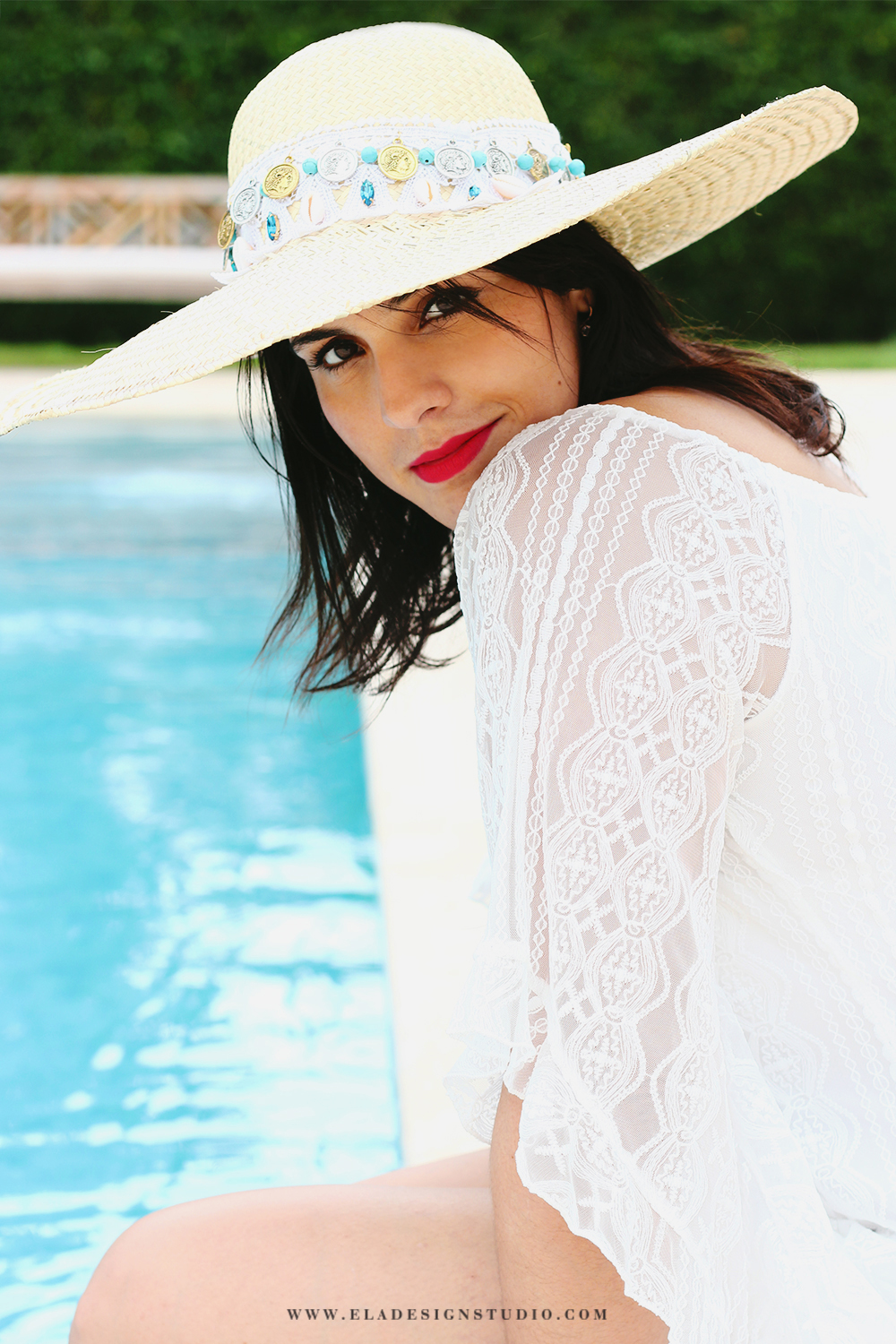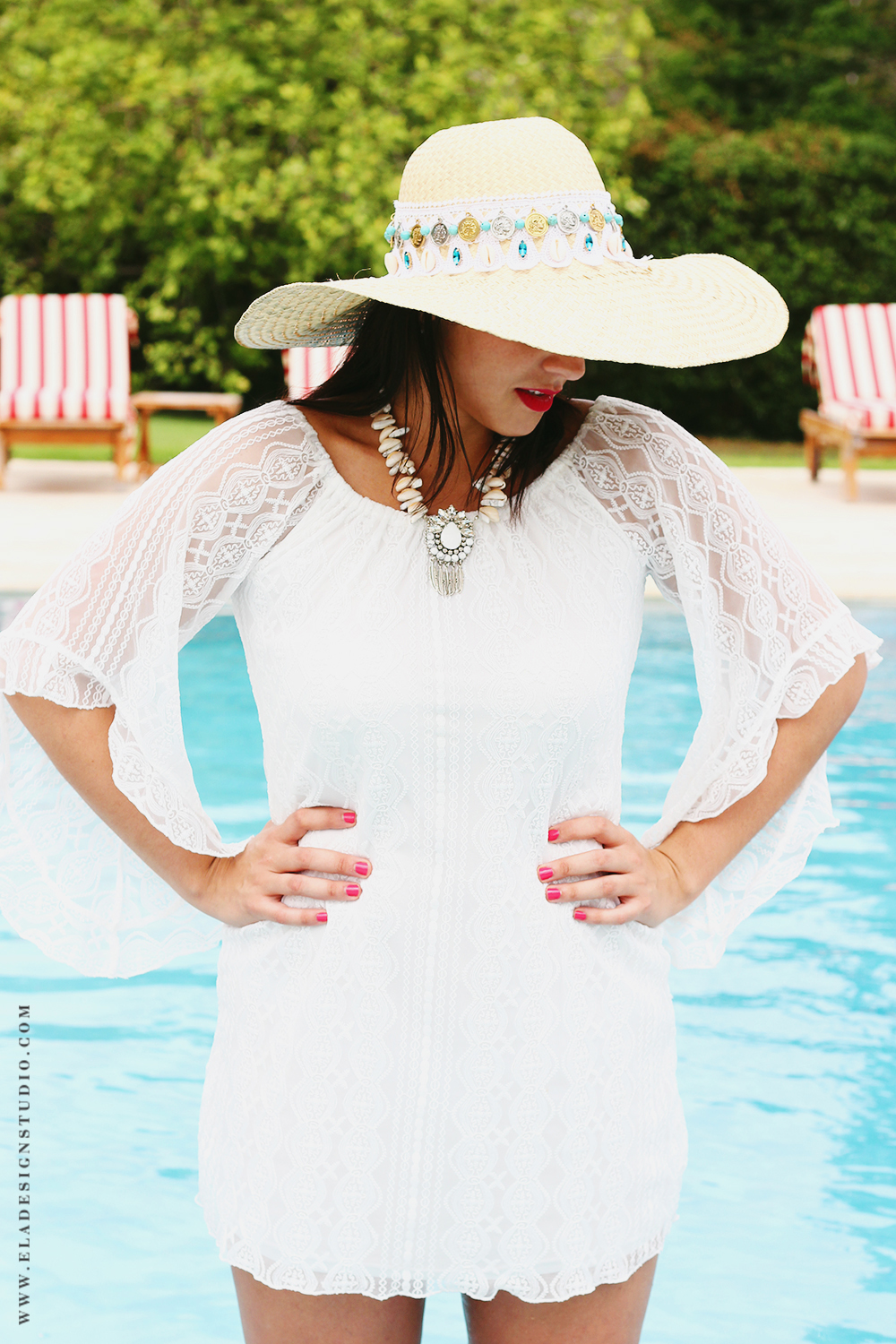 She wears our Doorinya Necklace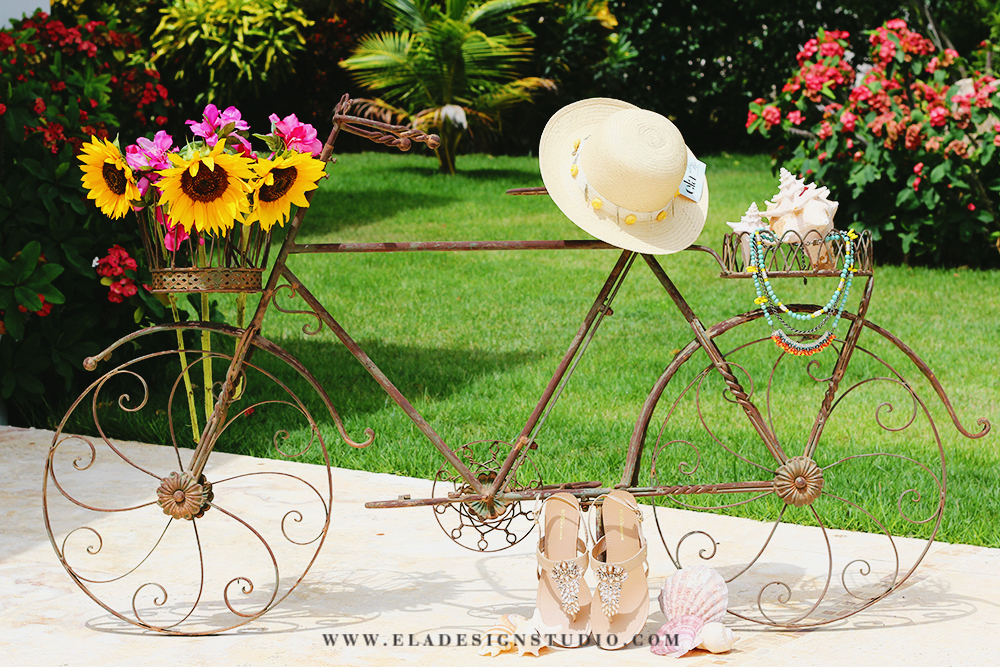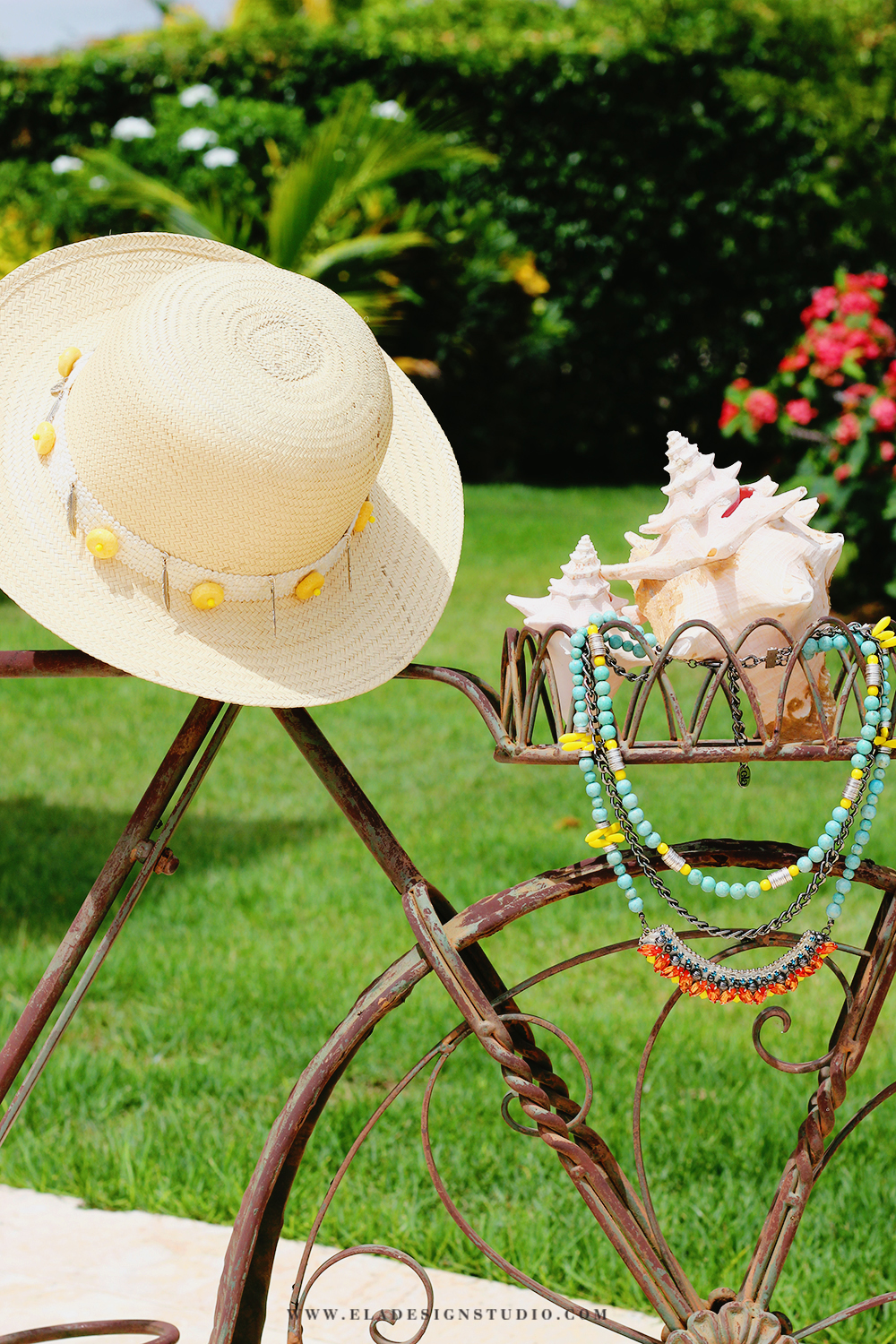 Summer must have featuring the Gaia Tropical Necklace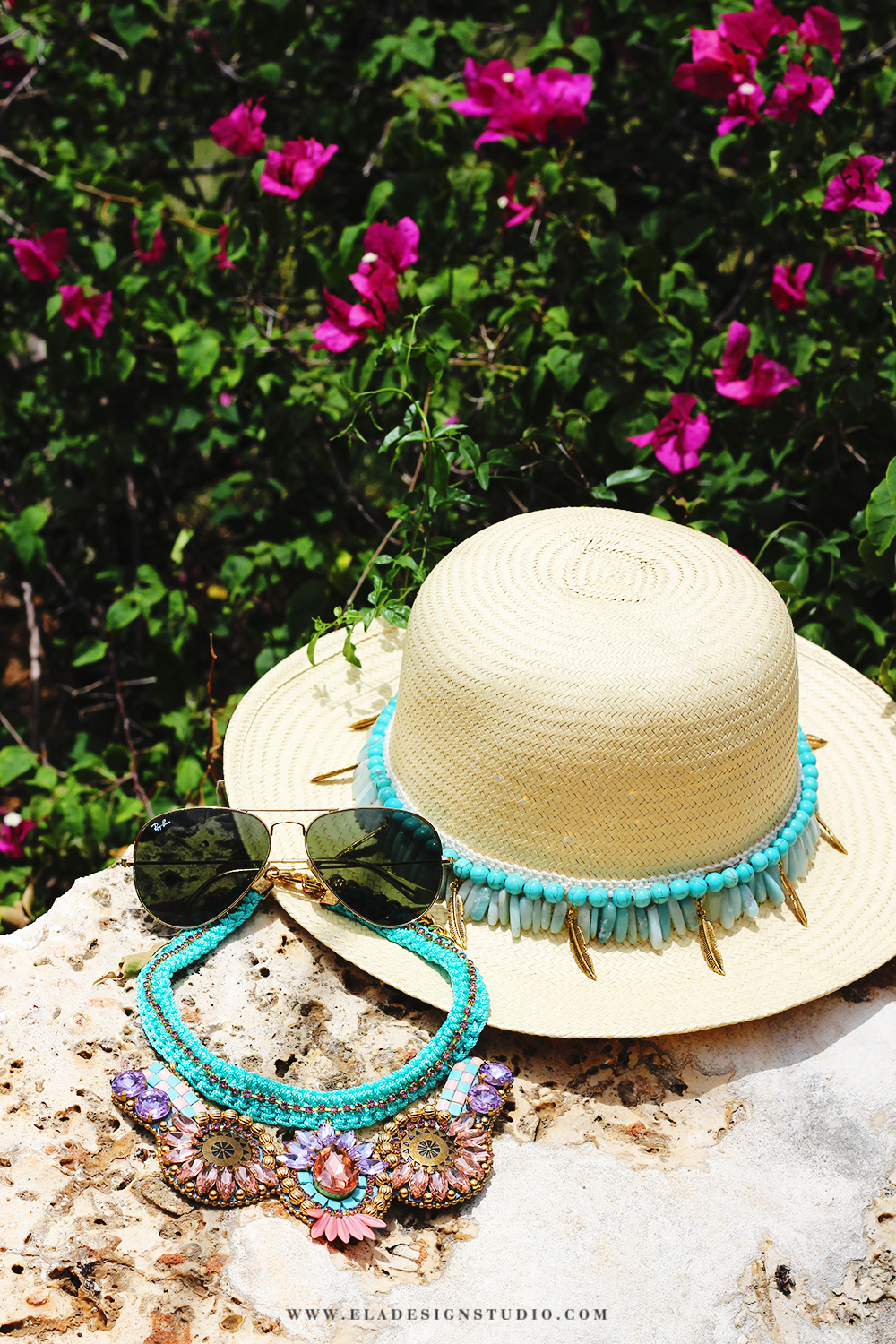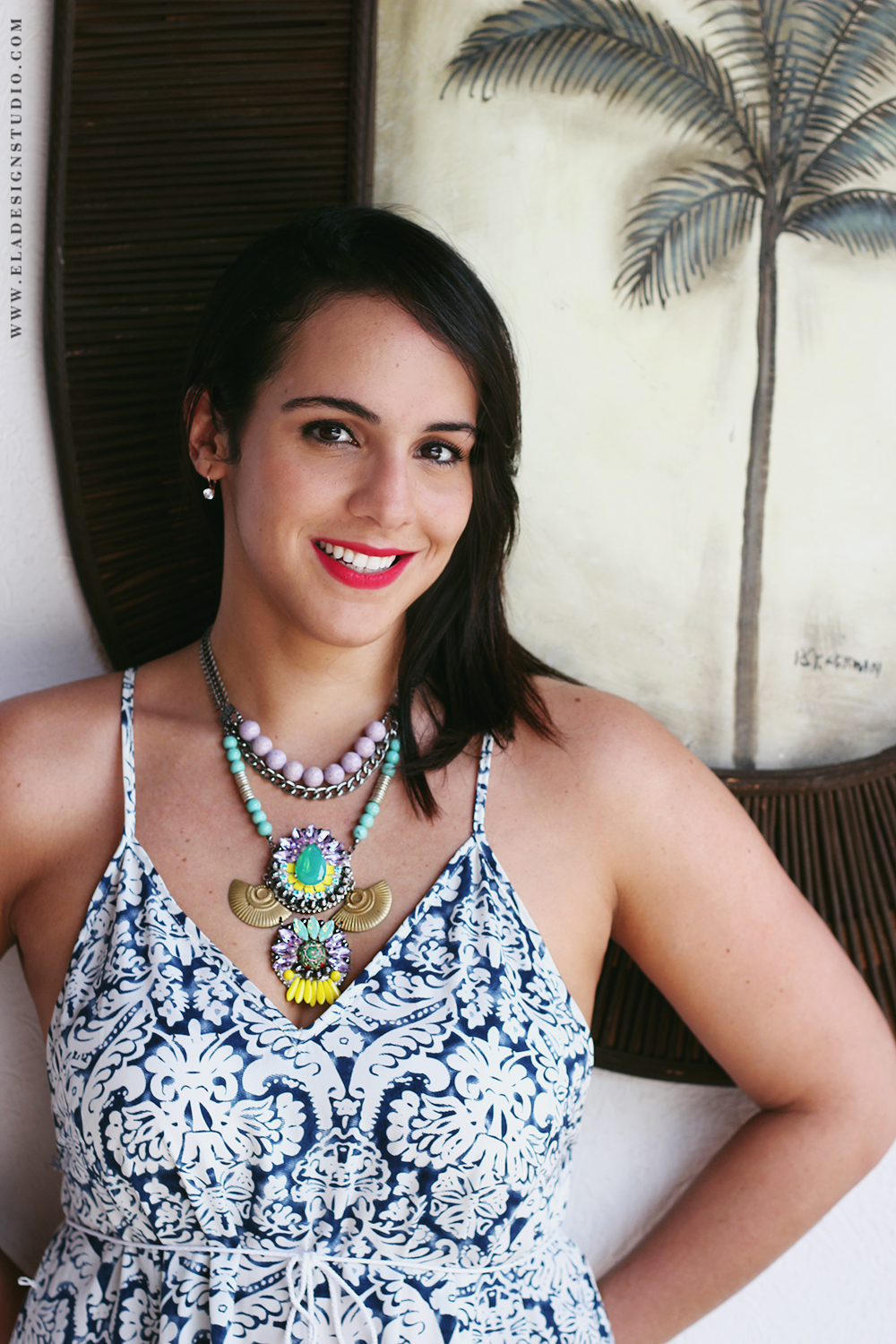 Shaula wears the Kenya Mint Necklace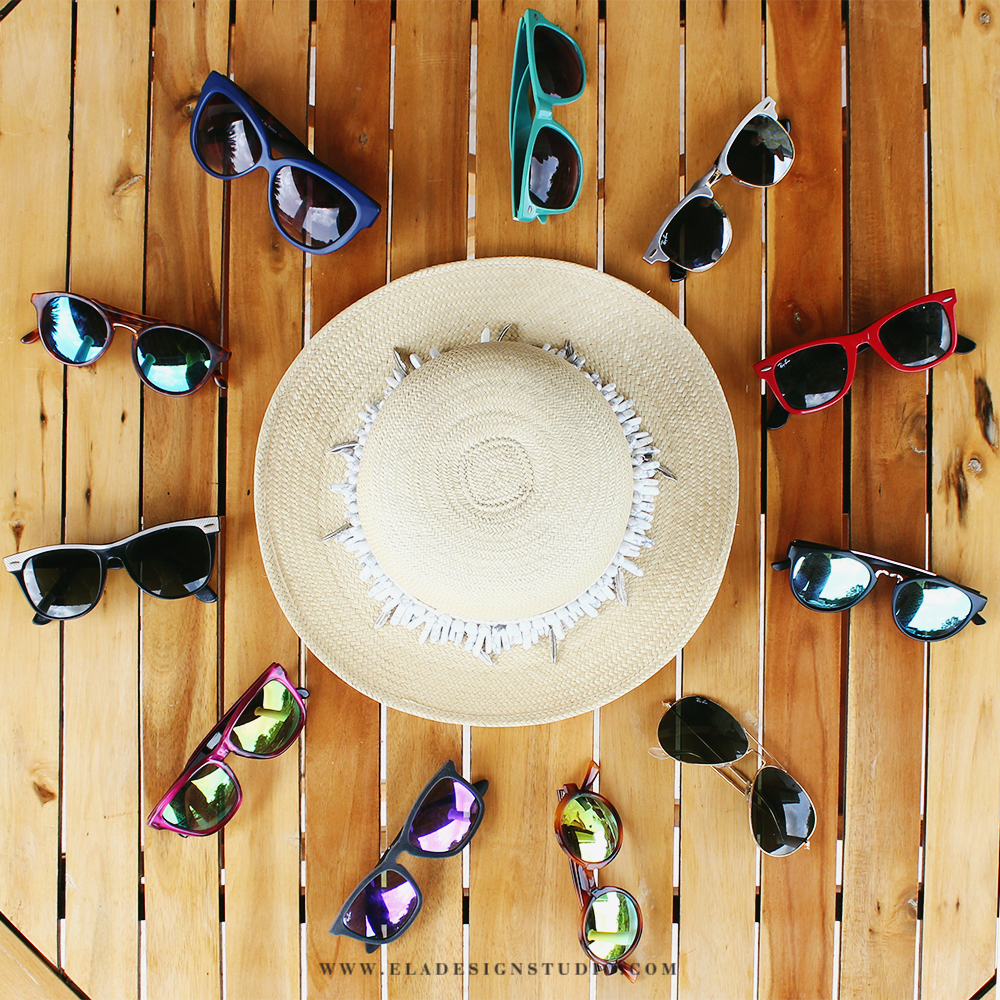 Shaula's Sunglasses Collection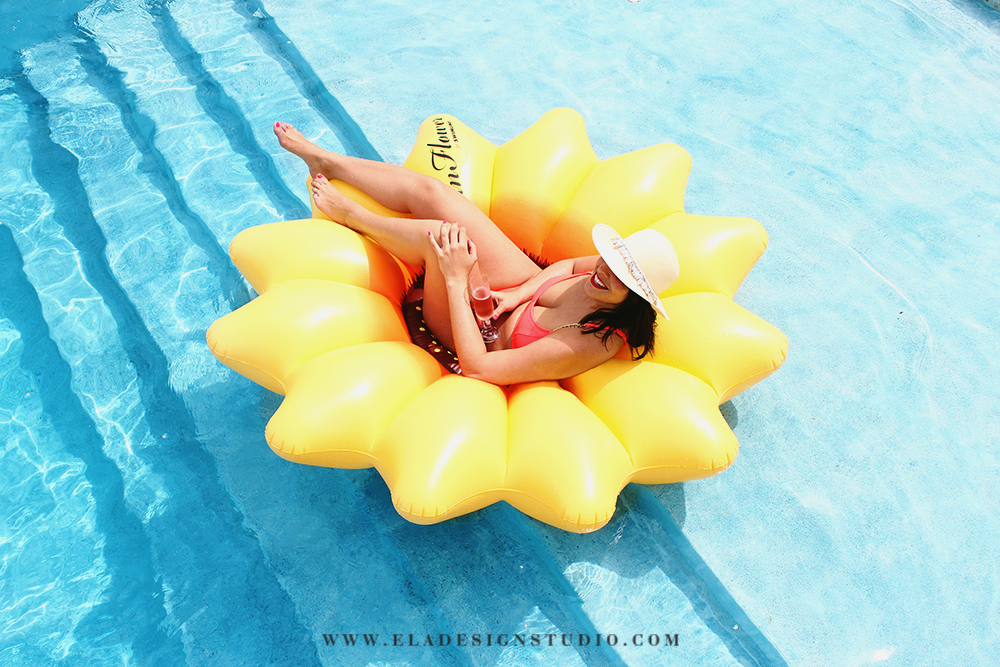 1 comment