Ela's Journal
Ela's Journal
ELA feature in "enRoute Magazine"
Articulo sobre ELA en "enRoute Magazine"
0 comments / Posted on by Ela Design Studio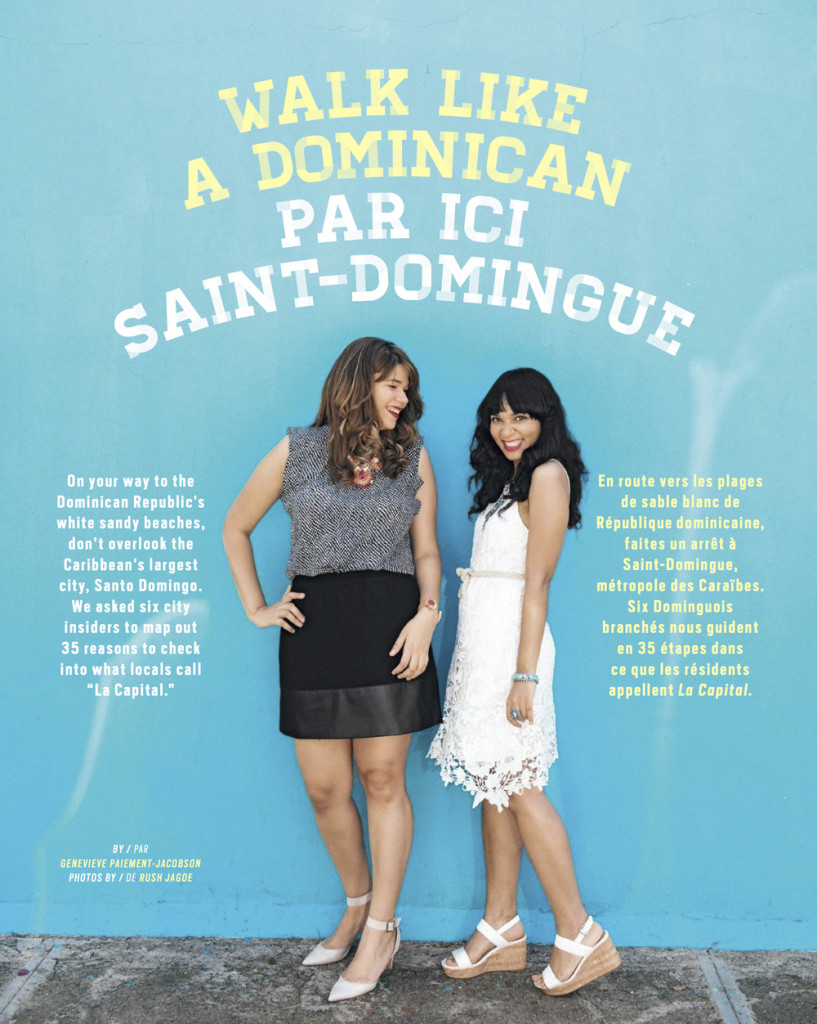 A few months ago a Canadiese reporter contact us to get an interview, you can imagine our excitement! She was in the country visiting with the collaboratios of enRoute Magazine from Air Canada, she was doing a story on Santo Domingo, and which were the places to go from the point of view of several local personalities. For us, it was an honor to work with this issue and be part of this project. Now, everyone traveling on Air Canada will have the opportunity to see us in the magazine and learn a little more about us and this beautiful country. In the article, we talked about our favorite places to spend a day in Santo Domingo. Take a look and enjoy! Click here to read the full publication.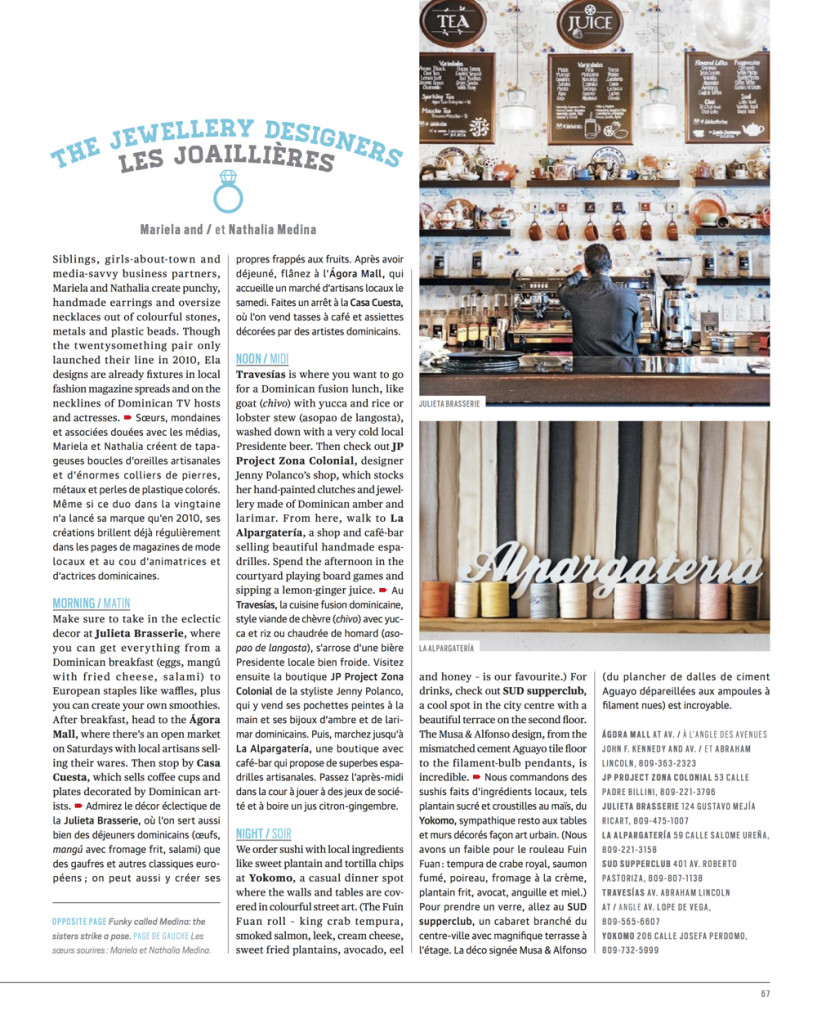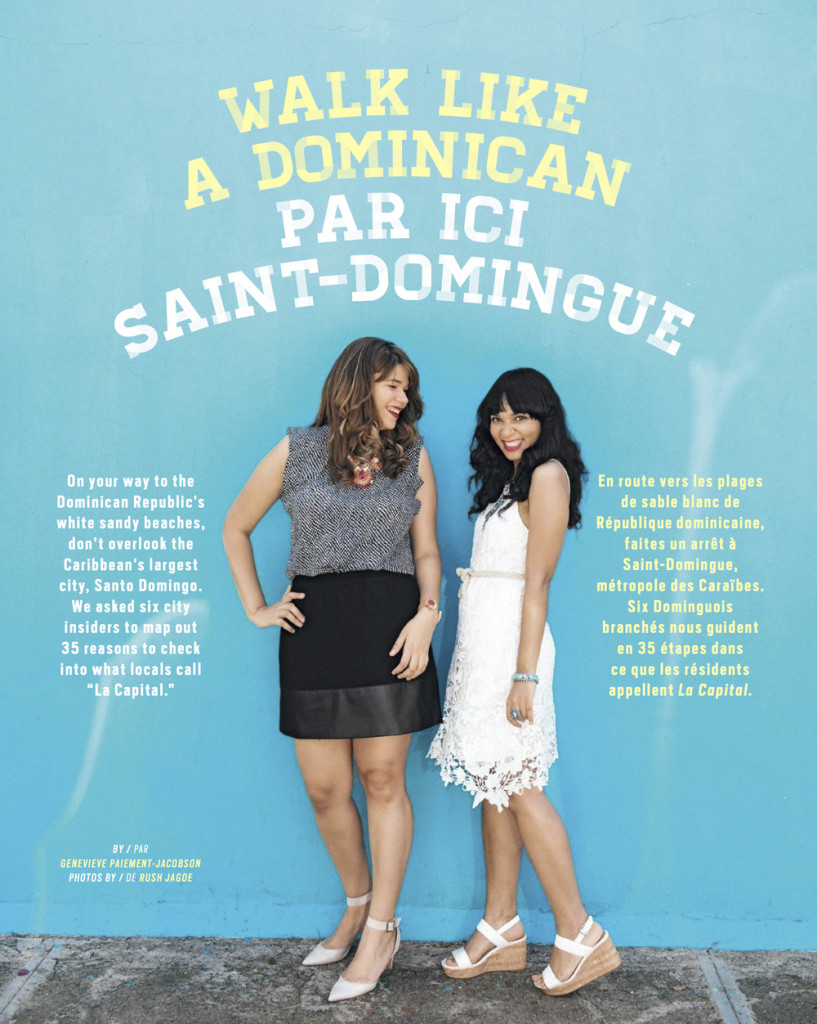 Hace un tiempo una reportera Canadiese nos contacto para hacernos una entrevista, ¡imagínense nuestra emoción! Ella estaba aquí de visita gracias de la revista enRoute de la aerolínea Air Canada haciendo un reportaje sobre Santo Domingo, los lugares donde ir desde el punto de vista de varias personalidades del país. Para nosotras fue un honor colaborar con esta edición y ser parte de este proyecto. Todas las personas que viaje por Air Canada tendrán la oportunidad de vernos en la revista, conocer un poco sobre nosotras y este hermoso país. No se pierdan el artículo donde hablamos de nuestro lugares favoritos para pasar un día en Santo Domingo. Pulsa aquí para leer la publicación completa.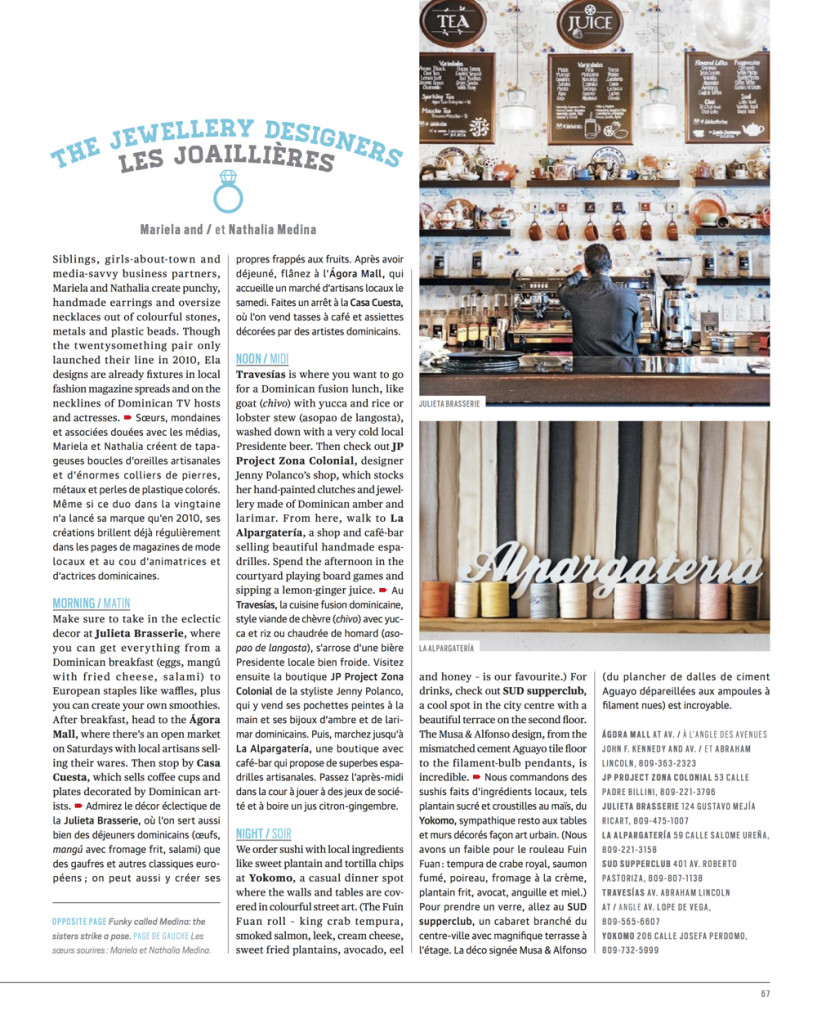 0 comments